Vacation Home Dolceacqua
DUSSAIGA – CASA DI MELUCCIO

The Casa di Meluccio is a 70 m², situated on the first floor of a little villa from the early 20th century, with a terrace and garden, with a splendid view of the castle and the entire village.
This recently restructured apartment is one floor above the Casa di Giacinta and is elegant and well-lit. The location, positioning of the rooms as well as the private garden makes the Casa di Meluccio ideal for families with children or a group.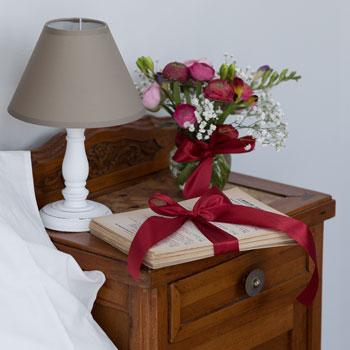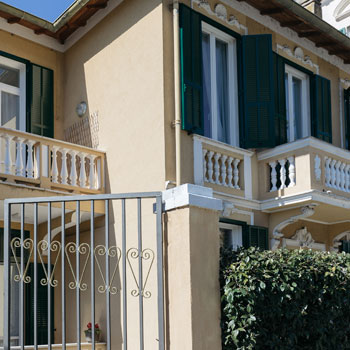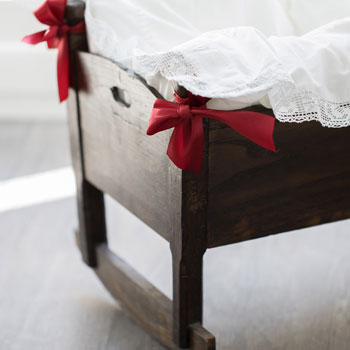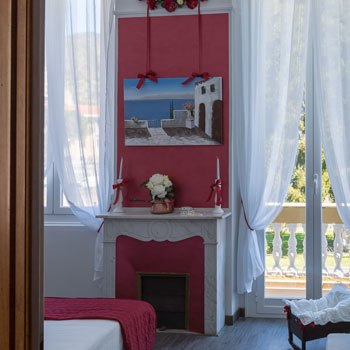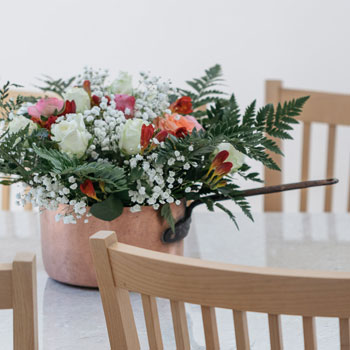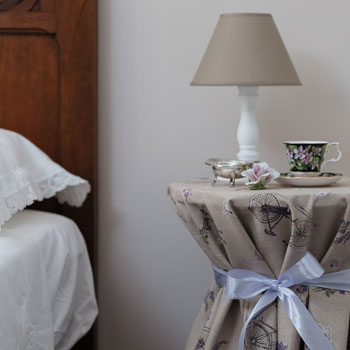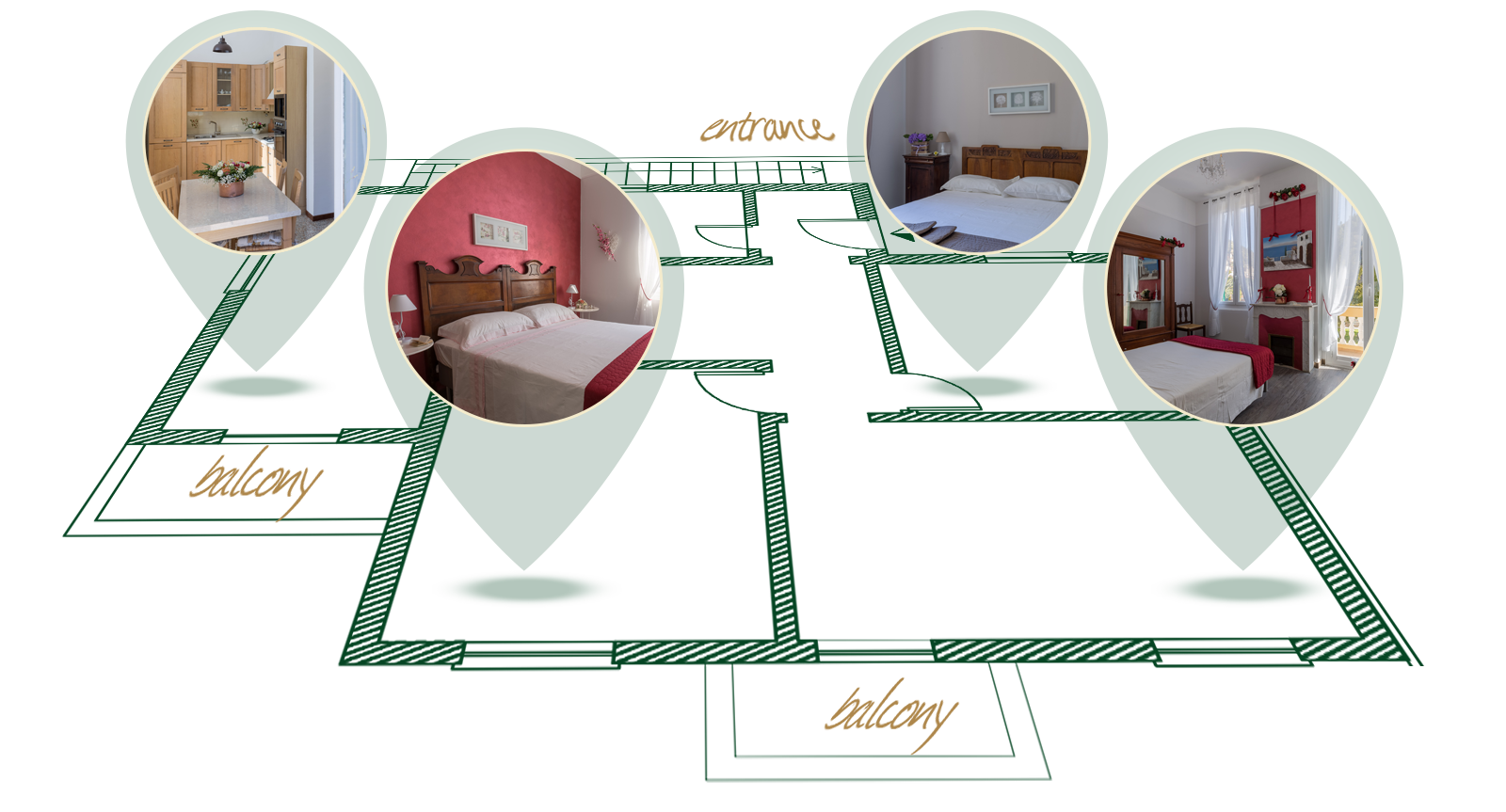 The apartment has three bedrooms, each furnished with a king sized bed, as well as a sofa bed in the living room. All in all, the apartment can accommodate 7 people maximum.
The kitchen comes with its own crockery and has a gas oven, a microwave, a fridge with a freezer, and a dish-washer. The bathroom, on the other hand, is very spacious and has a shower and washing machine.

VACATION HOME DOLCEACQUA
Casa Meluccio is a vacation home that is guaranteed to provide privacy and relaxation, hosting up to a maximum of 7 people. Ideal for family or groups, the two balconies offer a stunning view of the river and of Castle Doria while the large and spacious kitchen is the perfect place to share great moments. Located on the first floor of a beautiful early 20th century villa, it is ideally situated very close to the sea and in the hinterland of the fascinating Liguria di Ponente. For those looking to spend their holiday in Dolceacqua, Casa Meluccio is the perfect solution.